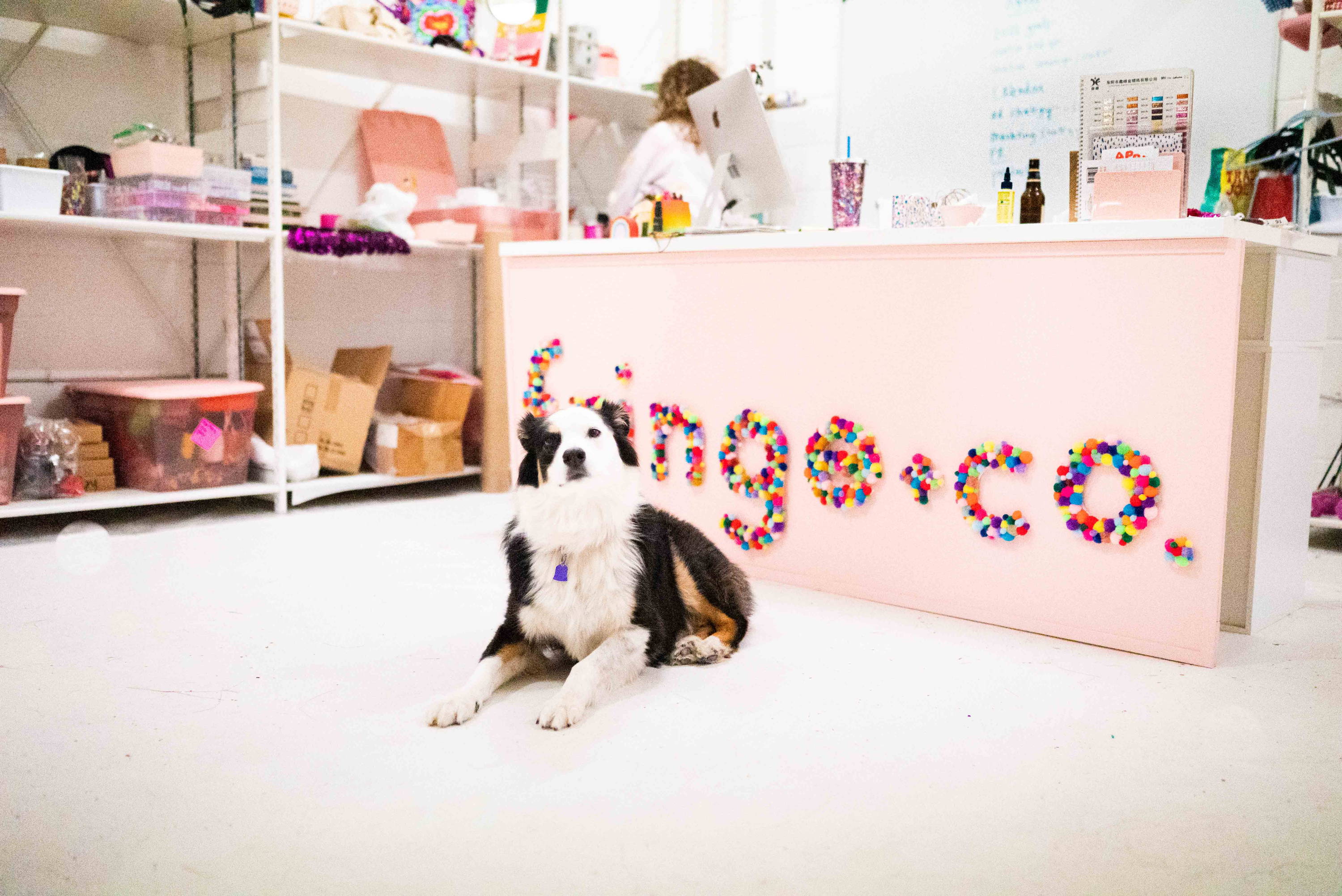 WORK WITH FRINGE!
Check out below for current openings.
FREELANCE VISUAL CREATIVE CONTENT CREATOR
Fringe+co. is seeking a freelance visual content creator to join the Fringe Family- creative, motivated, excited, passionate and all about FUN. Someone who can jump in, generate lots of creative ideas, and execute on ideas autonomously. We are looking for a freelancer with a passion for fun fashion, fun brands, and fun people. A love of dogs is a plus.
Fringe+co. is a New Orleans based fashion and lifestyle brand specializing in wearable FUN, embellishing the ordinary and curating experiences that build relationships. We currently moved to The Fringe Factory, a 2600 square foot creative warehouse, showroom, and party palace.
Responsibilities:
Digital content creation not limited to:

Product photography
Tik tok videos
Reels
Blogs
Social content posts

Creative ideation for on-brand topics, posts, videos, and content creation
Research industry-related trends and topics
Conduct keyword and hashtag research
Skills & Experience
Must exhibit basic photography and video skills and abilities (do not need your own gear)
Creative ideation and production
Strong understanding and interest in current industry trends including fashion and social media
Creativity, flexibility, and strong attention to detail
To be successful in this role, you should have a strong understanding of social media, content creation, current trends with an eye for design, photography, and short-form video. You do NOT need to be a professional photographer or videographer but must be able to execute digital creation in alignment with the brand guidelines.
Please note this job requires more digital creation (photography, video, .gifs etc.) than copywriting but opportunities for copywriting may arise.
TO APPLY- please send resume along with links to example of creative work/examples to hello@fringe-co.com